For whatever reason, I have a hard time using someone's nickname when I speak directly to them. I can use it when speaking about them, but I feel I must use their given name when mee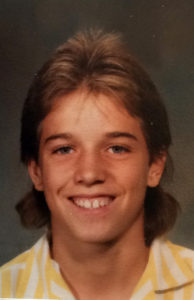 ting their eyes, especially if I know them well. This has always been the case with Mr. Chris "Short" Blankenship.
We met as sixth graders. That was the year when the Gerald and Owensville kids combined at one location. On a warm spring day, nearly every other student in our school was away on a field trip. Apparently Chris and I were not good fundraisers, so we were left at school with a few others to play at the park all day. This was the first time we really had a conversation with each other, partly due to my shyness, the other because he was the most popular boy in school and everyone wanted to talk to him.
We played one on one basketball nearly the entire time and I was seriously competitive, so I was giving him a run for his money, as a girl. That was the beginning of our friendship, whether we spent every weekend together or only caught up occasionally as our lives took different paths.
Regardless of time, Chris was one who never judged nor turned his nose up at you and each time we ran into each other, his arms were spread wide and that goofy smile was on his face and I'd hear, "Carey!"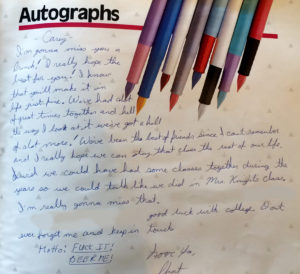 This is why he was loved by so many. He was always Chris, no matter what crowd he was hanging with, he was always the same person.
When I opened up Face Book that Monday afternoon as I was picking up my child from Middle School, my mind became confused, panicked and started a denial process. Immediately I messaged a long time friend of mine and she gave me the grim rundown of events that I had not yet heard.
I'm sick.
I hurt.
My mind is racing and screaming NO!
How could this be? He's not waking up? He's a pro motorcycle rider, it was a county fair, and how could this go wrong? Nothing can happen to Short Blankenship, he IS invincible! Many of our minds were screaming the same sentiment.
I could not call anyone. I did not feel it was my place, this was too real, too sacred, too heart breaking. I waited, along with every other person who Chris had touched with his personality.
A day later, as I rode in my Kubota, clipping our pastures, I knew this would be the deciding day. Such heaviness heaved itself upon me for days and I was just on the outskirts of the tra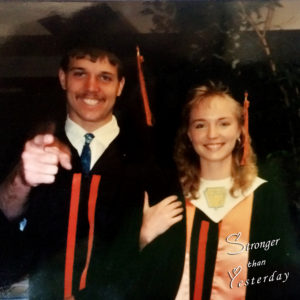 gedy, not in the eye of the storm.
As my music shuffled from my phone to the tractor speakers, I heard the song play and my heart shattered. I knew before I even opened up my phone to look that Chris "Short" Blankenship had passed from this Earth. The very first post I viewed as I swiped my phone was from a moto-cross friend of his that explained, due to the severity of Short's injuries that he sustained at a race the past weekend, he had indeed passed away.
I sat in my tractor seat and wept as if I were a little girl, with waves of tears, gasps and emotions rolling over me again and again and again, just as every single person who knew Short was doing at that same exact moment.
Our Owensville class of 1994 had lost too many classmates already, but Chris was my first true friend that had left my life, forever.
Eac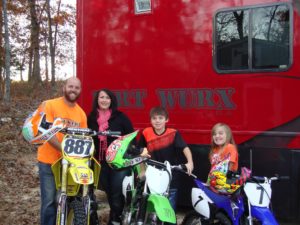 h of us ask the question of, "Why did he have to be taken from us so early"? Especially his wife and two children. Fair? Never.
As time has passed and our hearts have had time to accept and heal, we again smile as we think of those many crazy, fun experiences or those late night sentimental, overly philosophical conversations we all have had with that man.
God does not bring us home until we have fulfilled our purpose. We've heard that our entire lives.
Look at how many lives Chris Blankenship has touched. How many memories he has given us to reminisce about.
How many of us can leave a legacy like he has by just being ourselves? By being true to whom we are, one hundred percent of the time? THAT is pretty freakin' awesome.
That song, that was playing, that told me the truth that I did not want to believe, was Home Sweet Home by Motley Crue. As I took control of my tears that day, I couldn't help but to smirk at him and think, "Well………..how fitting". Because there was no way that Chris "Short" Blankenship was going to make a quiet, mundane entrance into the gates of Heaven, he was going to be playing that electric guitar at the highest decibel possible, letting every angel know he was arriving , singing to them,
"I'm coming home. Home Sweet Home."