Are you curious about the Keto lifestyle, but aren't really sure what that actually means?
You are not alone.  There are many of us who do not fully understand how to achieve this lifestyle, much less what the list of benefits are.  There has been enough buzz around that we know going on a "diet" is not how we become healthy.  We must change our behaviors, consistently.  Keto isn't only about losing weight, but it can be a wonderful side effect.  Our busy lifestyles require energy, focus and endurance.  Guess what?    Keto can offer that.
We have a local Keto guru in our area that many of you have noticed changing over the last two years.   Who better to glean information from than someone who is living this lifestyle every single day of her life.   I asked Amanda Bright to guest blog for us this evening and give us insight into how her family came to be so Keto friendly.
I introduce you to Mrs. Amanda Bright: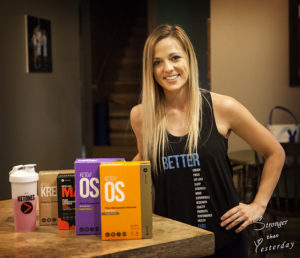 Hi, I am Amanda Bright, 29 years old from Cuba, MO. About two years ago my husband and I were introduced to a "new" to us lifestyle that went against most of the things we have been taught were "healthy". We learned that this lifestyle wasn't new. In fact, this Ketogenic lifestyle replicates all of the good and healthy aspects of humans prior to the mass production of food when ironically most of our major diseases began to plague mankind.  The Keto diet contains a lot of healthy fat, moderate protein, and some whole carbs, mostly in the form of leafy greens. Our goal was to get into ketosis so our bodies would start metabolizing our stored body fat for energy. Things started adding up and we realized that 300 years ago people were "in shape", not overweight, and didn't suffer from diabetes, cancer, obesity and the likes and they all operated to some degree on ketones.
We were prepared to experience fat loss but little did we know how the benefits of ketosis would change our daily lives.
 I began experimenting with a pure therapeutic ketone supplement, Keto//OS. The supplement puts your body into a therapeutic level of ketosis so all the benefits of ketosis are maximized. My husband, Ted, witnessed my energy levels go up, my mood enhance, and I was calmer, happier, sleeping better & rising earlier.  I also lost a little bit of weight (BONUS) but more importantly the way my body felt after operating on ketones as a fuel source was just incredible. Ted watched my daily improvements as I gained hope back into my life, by simply fueling my brain and body with exogenous ketones I became a BETTER version of myself that I did not even know was possible. I was a better mother, better wife, better friend, daughter..what ever I wanted to be better at, I did.
 Prior to Keto, I mostly let anxiety control me.  It made me weak, exhausted and unpleasant to be around. I had little confidence and did the bare minimum to get by throughout the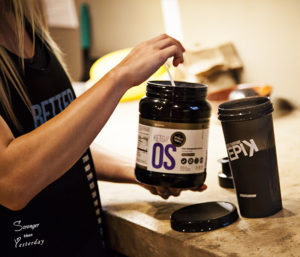 day. My thought process bogged me down and inhibited my ability to see life as a blessing. I will forever be thankful for this lifestyle and exogenous ketones that have helped me fuel my brain to control my anxiety. Ketones are a very simple little thing that give me the energy to be the person I know I am.  My passion to be a great wife and mother to our children, and my drive to help others around me have made this journey so fulfilling.
When you fuel your brain your body soon follows…
I feel the best physically than I ever have and I don't have to work out as much or as hard as I did prior.  I now focus on nutrition first and incorporate a few HIIT circuits throughout the week.  Metabolically speaking, it makes sense- you have to consume fats to retrain our bodies to burn fats for energy like we have for most of mankind.  We are all born in this ketogenic state and if you haven't experienced it- you need to! 
Soon after my experience with KETO//OS and seeing my results, Ted decided to try it as well; he is a bit more skeptical than me.  I then got to witness him become more calm, more passionate and focused about his career, and my favorite: I witnessed him become more patient with our children. The power of ketones have forever changed us to be a better version of ourselves and to give others a better version of ourselves. We couldn't believe how great we felt and how excited we were about life while embracing this new lifestyle.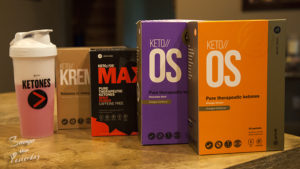 Keto//OS and the ketogenic lifestyle has changed our lives mentally, physically, and financially. With our results being so amazing, I decided to share this unbelievable product with others. In November of 2015 I partnered with Pruvit and became a Promoter of Keto//OS. While I work hard at helping others, it doesn't seem like a job as I am passionate about helping others with this lifestyle that has benefited my family so much. Being aware of your lifestyle is important, living happy is important, and living healthy is the best blessing anyone could ask for.  Helping others and seeing their similar journey is far more rewarding than any paycheck could ever be. 
Our body and our health is the only thing we can actually control in life. 
 A day in our lives:
Each morning I wake up to the best smell ever: COFFEE. Want to know what is even better than coffee? BULLETPROOF coffee.  What's bulletproof coffee? A cup of heaven that you must experience- bulletproof coffee is the most satisfying and energizing cup of coffee you will ever have. It is made with 1 cup of black coffee, 1 tsp-2 tbs of coconut oil or MCT oil, and 1-2 tbs of grass fed butter. I add cinnamon, Stevia and heavy cream for a latte touch. I love starting my day with healthy fats. It keeps me energized and the hunger at bay as fats are a much more efficient and sustainable from of energy compared to the typical modern American breakfast.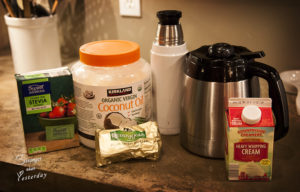 Late morning I introduce my first serving of Keto//OS. I mix my favorite combination of 1/2 Maui Punch Max and 1/2 Orange Dream. I quickly feel the benefits of therapeutic ketosis and start my day, fueled and feeling great like I never knew before.
I introduce my first meal of the day at lunch and stick to our ketogenic lifestyle so eating high fat, moderate protein, and low carb. It hardly seems like a "diet" when we get to eat such great food!  Who doesn't love bacon? 
This lifestyle also emphasizes the best meal of the day: dinner.  Check out our site for many great dinner ideas that will bring your family together in the kitchen and will also provide great ideas for dinner on the go with our busy schedules! 
This is the area where most people seem to need help- what to eat?  We can help you along this and many other lifestyle hacks that we regularly post on our page to help others on this great journey.  Please like and share our page and plug-in to see how you can become a BETTER version of you! 
There you have it.    You may have many more inquiries for Amanda and she is excited to answer them for you.  Contact her at the the links below!
Amanda's Pruvit Web: https://abright.pruvitnow.com/